Dialler Upgrade using a wireless GSM Network - when the NBN is simply not good enough
The CellAlarm-GSM is an alarm communication device that allows any make or model of alarm panel, Digital Dialler or Telecare/Lifeline equipment to transmit alarm signals to any Alarm Receiving Centre in Australia. We allow you to Bring your Own SIM so that you can have the flexibility to use the Network provider of your choice and negotiate the best rates.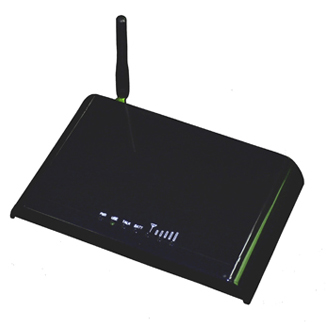 CellAlarm GSM Communicator
A standard analogue alarm receiver cannot tell the difference between an alarm signal sent over a PSTN landline or one sent from a CellAlarm GSM. The role of the CellAlarm GSM is to connect any alarm panel to any alarm receiver over a GSM mobile phone network. Once the connection is made, communication between the alarm panel and alarm receiver is identical to what it would have been if the call had been made using a PSTN line.
This means that the device is "Protocol Independent". In other words, it does not matter whether your alarm panel is programmed to use a DTMF, pulse or FSK alarm protocol. As long as the alarm receiver at the monitoring company supports the chosen protocol, the CellAlarm GSM will allow your panel to communicate. There is no requirement to reprogram the alarm panel if the system was previously monitored over a phone line. There are no programming options on the CellAlarm-GSM, so you simply unplug your panel or Dialler from the phone line and plug it into the CellAlarm-GSM.
Please contact us with trade inquiries for quantities of 5+.