Is your Alarm Control Room IP Enabled?
Even if you answered NO to the above question, technically every Alarm Monitoring Centre in the world is able to receive alarm signals from their Customers even though remote sites no longer have a phone line or GSM coverage.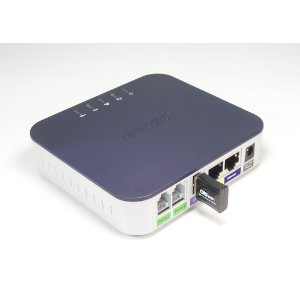 IP Monitoring with Zero Configuration
The great thing about our Dialler Upgrade is that there is absolutely nothing for you to change within your control room in order to continue providing service to customers without landlines. Signals may leave the customer premises via the Internet but they arrive at your control room over PSTN via your existing alarm receivers. Why change the way you do things when something has worked so well for so long?
If you don't want to get involved in the process, simply put your Bureaus or Customers in touch with us directly and we will help them carry out the upgrades so that they can continue to use your services.
Wifi Solution Available
The requirement for a cable run between the panel and Customer modem has been a stumbling block for many alarm techs so that's why we integrated the new Wifi enabled VoIP adapter from Obihai into our platform.
Cloud based Platform
Our Dialler Upgrade technology was designed to give maximum flexibility to alarm installers so that they could easily move their accounts between control rooms. We have also developed a more advanced technology that is 100% IP and does not use PSTN anywhere in the signalling path. Please visit our alarmcloud.net web site for information on our AlarmCloud Platform.