VoIP Solution Overview
Our various VoIP Solutions are compatible with every alarm monitoring centre in Australia and allow any make of alarm panel or Dialler to transmit signals over IP from any site where there is an Internet connection available. Our solutiosn put signals back onto the PSTN network and into the alarm receivers at your chosen back to base monitoring company. There are no call costs and protected sites benefit by avoiding calls to premium rate numbers. Most popular alarm formats like Contact ID and SIA are supported.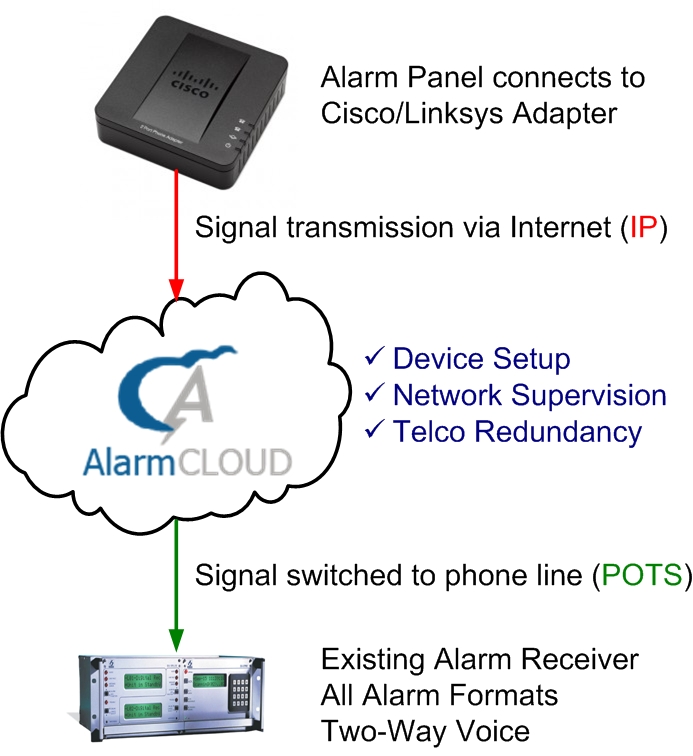 Problems caused by the NBN
As you will already know, alarm signals might not communicate reliably when you switch to the NBN. If alarm companies are not informed about the switch, it can cause havoc for alarm transmission and many signals go astray every day. Control room managers have agreed that this problem is only going to get worse because there is so much hype and confusion surrounding the NBN and associated equipment.