Zero Up-Front Equipment Cost
Perhaps the most attractive part of some of our VoIP Upgrades, is the zero up-front equipment cost. Some of our VoIP Solutions allow you to use the Customers existing VoIP equipment. If that's not possible, you can use regular Cisco VoIP devices that are a fraction of the cost of IP Communicators with similar features from security industry manufacturers. The Cisco SPA112 retails at around $55.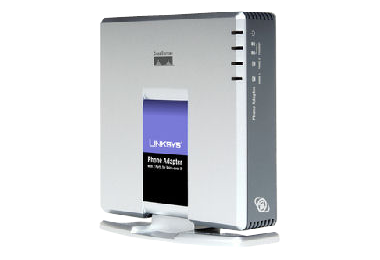 Reduced Ongoing Costs for your Customers
Alarm panels and diallers making phone calls over PSTN phone lines can get expensive for Customers with multiple sites. When you add up the monthly costs for each of their protected sites, it may very well be worth upgrading the systems to IP. The big savings on phone bills will more than likely justify the cost of a Dialler Upgrade..
There is no need to reprogramme any of your alarm panels and there are no changes required at the back to base control room. Simply install a Cisco adapter between the panel and the Internet equipment and start making savings. The ability for you to source your Cisco IP devices locally is particularly beneficial if the device were to fail and needed to be returned.
Standards and Certification
Cisco has over 65,000 employees worldwide and is listed on NASDAQ. They manufacture equipment to the highest standards and their products carry all the relevant certifications - the most important being the A-tick. The SPA112 is the latest version of the most popular and robust IP Router on the market. It is powered by a 6vDC mains adapter.
AS/NZS 2201.5:2008 – Alarm Transmission Systems
The Cisco IP Routers utilised by our Dialler Upgrade Solution is part of the transmission network and is therefore NOT subject to the requirements of AS/NZS 2201.5:2008.